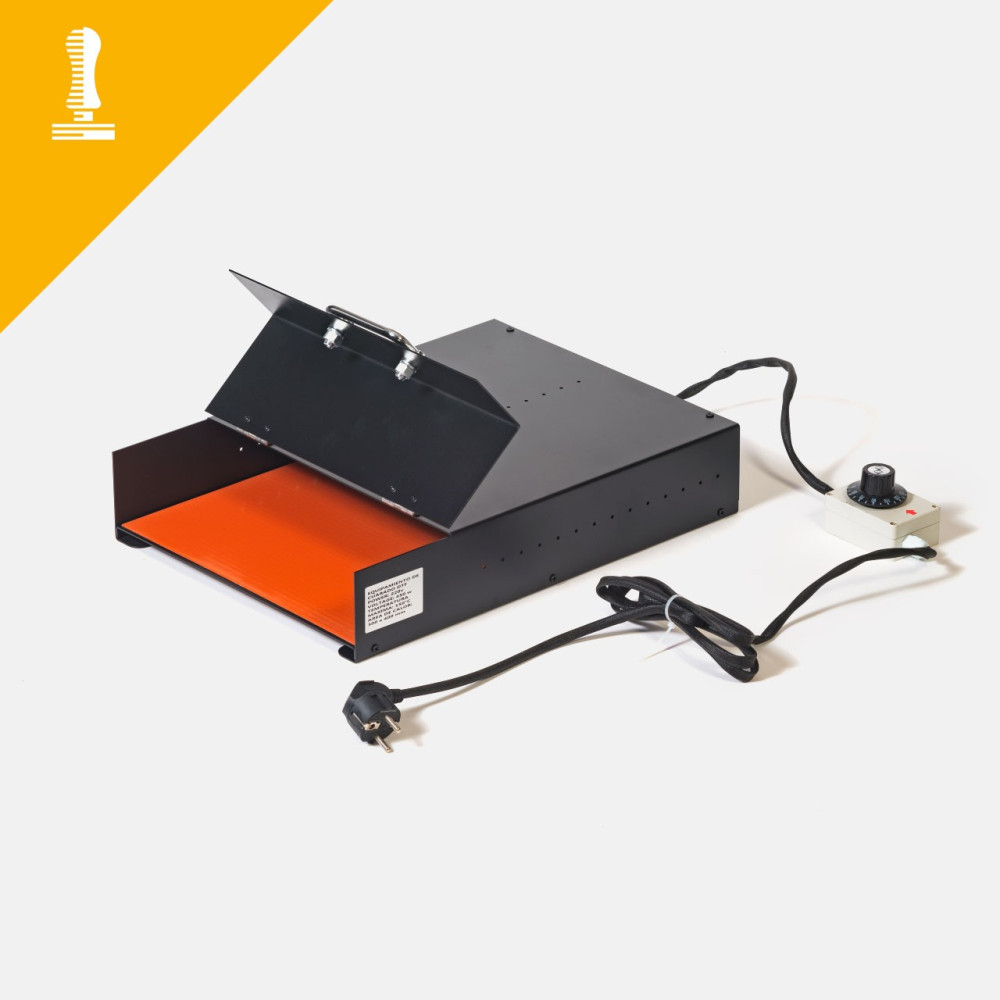 search
Single oven for DTF printing
Specific oven for baking sheets for DTF printing and powder, A3 format
WARRANTY 2 years for private individuals and 1 year for companies
SHIPPING Within 48 hours throughout Europe, also insured
COLLECTION BY HAND By appointment in our 2Stamp shop in Milan
Specific oven for baking transfer sheets for DTF printing, equipped with a heating membrane on the underside to bake one sheet at a time. A3 format.
Adjustable temperature, front door that can be opened for inserting sheets. This model reaches working temperature very quickly.
After printing with the DTF printer and dusting of the DTF powder, with the oven at temperature, 3 minutes of cooking at 150 degrees are sufficient for the print to be ready.
Shipping in all Europe.
16 other products in the same category: